THE VAMPIRE DIARIES! GOODBYE!
I just can't with this show anymore. It's not the same. I used to get excited watching it, waiting for it but now it just feels like a chore, like something i have to do just because….maybe i'll watch it again if i hear that it's getting better but who knows? Everybody who watches the show have fun :)
and goodbye, this truly is painful.
I'M SORRY BUT I'M DONE WITH TVD
Effy in 3x01 ("Everyone")
When I found the exact match of this shirt it came up that it was a guy's shirt (but in the picture effy folded the sleeves) which made me think that Effy was wearing Cook's T-Shirt how sweet is that.
Deputy Parrish?
like i swear, he and isaac have the exact same eyes (except for the color), HE IS TOTALLY CAMDEN
Bitter Ball?
Tyler hitting on Nadia
Caroline being jealous
Damon threatning Jeremy
Bonnie being used again 

Caroline scaring that girl
Damon feeds on vampires now
Julie's screwed up Damon's carachter, Katherine's carachter, IM SO MAD
Julie's shitty writing, Dear Julie!
"YOU? you hate me, you once told me that calling me satan would be an insult to satan"
Stefan telling Elena/(Katherine) that he's fine with Katherine's death
Katherine lets Tyler purposely find out about KLAROLINE SEX
Poor Caroline (& Tyler)
Tyler uggghhhh
Stefan punches Tyler
Stefan & Katherine's reactions to KLAROLINE SEX (they totally ship it)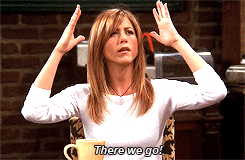 the real Elena is back and finds Damon and hugs him
Katherine switches and breaks up with Damon
Stefan is my one true love
Do i want Steroline to happen? 
They're really good friends actually they have the best friendship, don't make it romantic, Dear Julie….
Damon & Enzo 
Love Don't Die/DELENA
Damon messing with Kat's thoughts/telling her it's her fault
Stefan defending Kat and toasting for the girl that is a survivor
Katherine seeing Stefan from her carriage and being all speechless
"I want to think that this prophecy of the universe bringing the doppelgangers together is absurt but the moment that i saw Stefan…I can't describe it…the out-of-the-way-road, the downed tree, the broken-down carriage, it just….it sounds like fate to me"
the 2 second matt & rebekah scene
KKLLAARROOLLIINNEE KISSES AND HAS SEEXXX
Stefan's goodbye to Katherine
Caroline comes back with leafs in her hair and is doing "the scandalous sex walk of shame"
Damon and Alaric
Katherine takes over Elena's body, am I okay wth it….let's see
HAPPY 100th EPISODE TVD 
Cook and Effy in 3x10 ("Finale") a.k.a (Freddie, Cook & Effy)